Realtor
It's said that you know a person's character when things don't go as planned. As a full Broker Realtor for eleven years, Bill is the veteran at Bill Cochran Real Estate and the one who has seen pretty much all there is to see.
Knowing everything that can go wrong in Real Estate, and having successfully handled these eventualities, helps our clients sail through the selling and buying process as effortlessly as possible.
Anyone who promises a problem-free real estate transaction is selling a bill of goods. Selling and buying real estate is fraught with pitfalls, from inspection reports that uncover surprises to loan approvals that seem to last forever, to demanding personalities difficult to work with.
Some transactions go very smoothly, but when they don't, Bill's experience keeps the focus on calmly using creativity and persistence to overcome obstacles that may arise. His demeanor and experience in handling transactions are tremendous assets every real estate practice needs, and he brings those to Bill Cochran Real Estate.
Bill understands that no one individual has all the skills necessary to best serve real estate client needs. As the driving force behind Bill Cochran Real Estate, he aimed to bring together all the talent necessary to cover the bases and ensure successful real estate transactions.
Featured Properties by Bill Cochran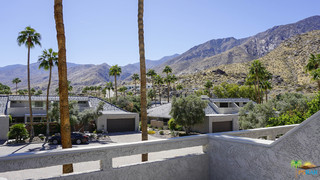 120 E PERLITA CIR, PALM SPRINGS
3 Bedrooms, 300.00 Bathrooms
$549,000
How would you like living in a 29-home community nestled hillside, beautifully maintained, where streets surfaced with pavers add class? Would you enjoy a bright, spacious home with panoramic views and outdoor areas to relax in privacy? How about an upstairs suite with large sundeck and glorious mountain view? Do you have dogs and want to let them out in the safety of fenced-in patios? Do you ride horses and want stables and trails conveniently located? Would you love dog-friendly hiking trails close by? If you do, this is a must-see property for you. If you value 3bd/3ba, an open floor plan, vaulted ceilings, skylights, plantation shutters, twin ACs, 2-car garage, 2 salt-water community pools and tennis court where you own the land and live in the beautiful Vista Canyon community, you just found your new home. View More Details