Warning
: Illegal string offset 'orig' in
/home/roveridx/public_hosting/leaskou/leaskoupartners.com/property-info.php
on line
354
Warning
: Illegal string offset 'orig' in
/home/roveridx/public_hosting/leaskou/leaskoupartners.com/property-info.php
on line
354
Warning
: Illegal string offset 'orig' in
/home/roveridx/public_hosting/leaskou/leaskoupartners.com/property-info.php
on line
354
Warning
: Illegal string offset 'orig' in
/home/roveridx/public_hosting/leaskou/leaskoupartners.com/property-info.php
on line
354
Warning
: Division by zero in
/home/roveridx/public_hosting/leaskou/leaskoupartners.com/property-info.php
on line
379
73555 20th Ave., SKY VALLEY CA 92241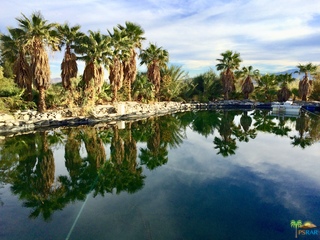 Mouse over thumbnails to view larger image
$895,000
73555 20th Ave.
SKY VALLEY, CA
Beds: Baths: 0Sq/Ft: 0Price Per Sq/Ft: $infLot Size: 1,742,400
Click to Enlarge Map
Description:
This 40 acre property is totally organic, self sustainable & off the grid with it's own massive solar field. It's a stunning oasis & offers resort like features including a warm lake & mineral hot springs spa. There is a permitted building pad w/ spectacular desert & mt. views in all directions. The property is secured with 1 mile of 6' perimeter fencing & its lined in its entirety with a wall of Oleanders for added security & total privacy. The compound is complete with its own 550' well that taps into the 122 degree geothermal healing waters. There are several hundred date palm trees, a grape arbor, a citrus orchard offering grapefruit, orange, tangerine, tangelos, lemons & limes as well as fig, pomegranate & olive trees. There is also a wide array of palm, eucalyptus & mesquite trees that add to the creation of the oasis. Furthermore there are two full sized sunken green houses to grow your organic vegetables. The lake is complete with a floating dock & is stocked with Tilapia fish.
Property Details:
MLS Number: 18-298976PS
Subdivision: N/A
Property Type: N/A
Year Built: N/A
Land Type: N/A
Pool: N/A
Spa: N/A
Listing Courtesy of Debbie Toohey with Leaskou Partners, Inc